A strong relationship with the natural world is fundamental for our personal wellbeing and foundational to our ability to steward nature as a state.
In 2018 we supported 8 projects to try a variety of ways to deepen individual connection to nature and to more widely celebrate how highly valued nature already is in South Australia.
Sacred Stories, Sacred Sands
Amongst It partnered with Ngarrindjeri Elder and local SA icon, Uncle Major 'Moogy' Sumner, to host twelve South Australian leaders at a corroboree at Sugars Beach on the Murray Mouth on the Coorong, including SA Minister for Environment and Water, The Hon. David Speirs; Vice-Chancellor of Torrens University, Justin Beilby; and Director of MOD., Kristin Alford.
The Hinterland Innovation team volunteered to create a technology platform to enable Adelaide Fringe festival-goers to text a large, lighted lemon-scented gum that forms a memorable part of the Garden of Unearthly Delights each year. Over the course of the Fringe, with no more promotion than a small sign, more than 30,000 messages flitted back and forth between festival-goers and the stunning Corymbia citriodora ("Dora").
Freerange Future developed a creative signage campaign—a series of public invitations and reminders to notice, touch, smell and enjoy nature throughout the city and suburbs. These designs have not yet been manufactured; we welcome expressions of interest from councils, organisations or businesses interested in hosting this trial in a local natural environment which they help manage.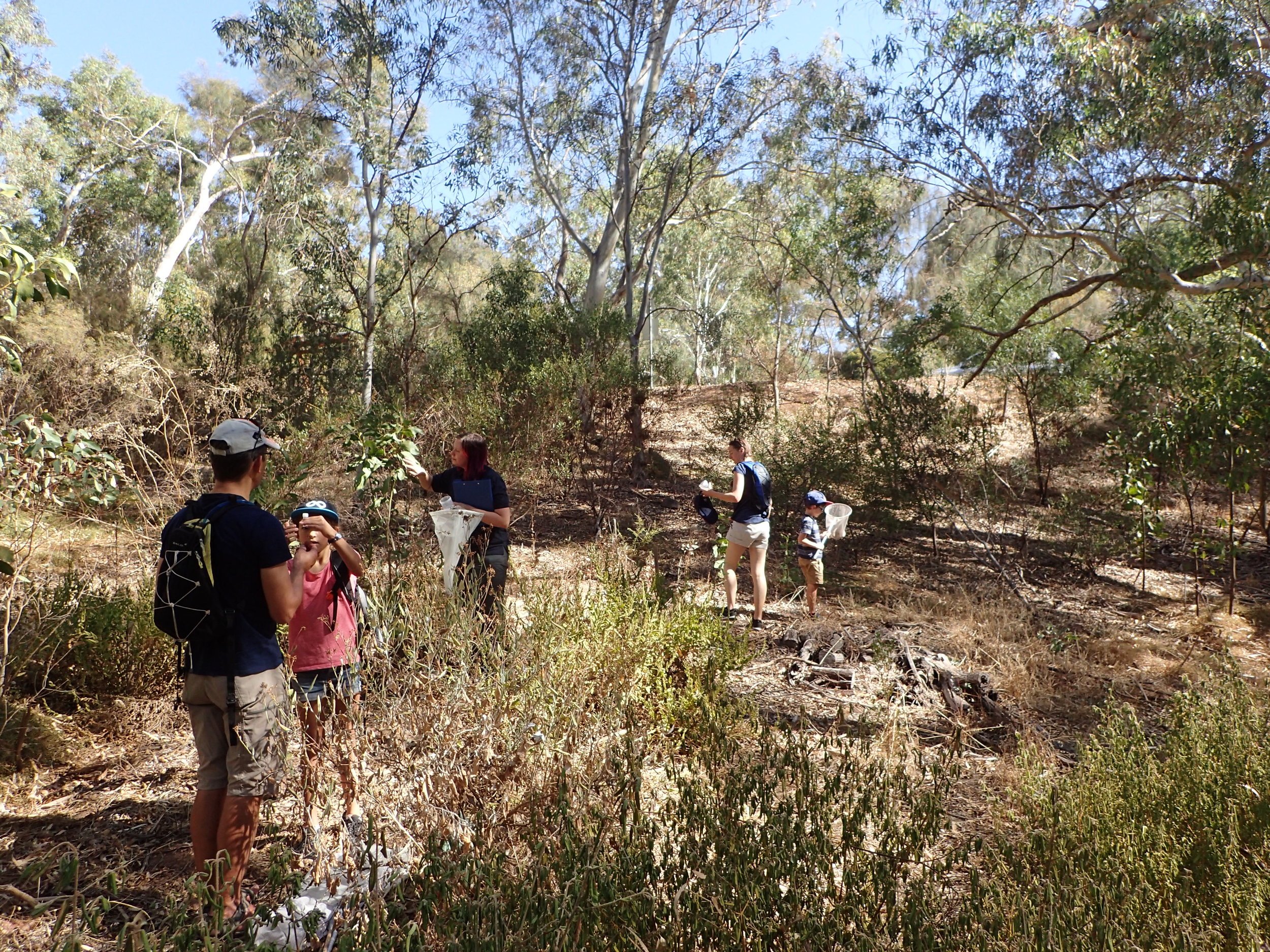 In April 2018, Friends of Morialta and Black Hill hosted a number of local scientists and naturalists for half a day in one of their regular 'mini bio-blitz' activities. However, in addition to the biological surveys, for the first time, they also hosted a number of activities focused on nature connection. These included sessions for Forest Bathing and Nature Art/Mandala Making.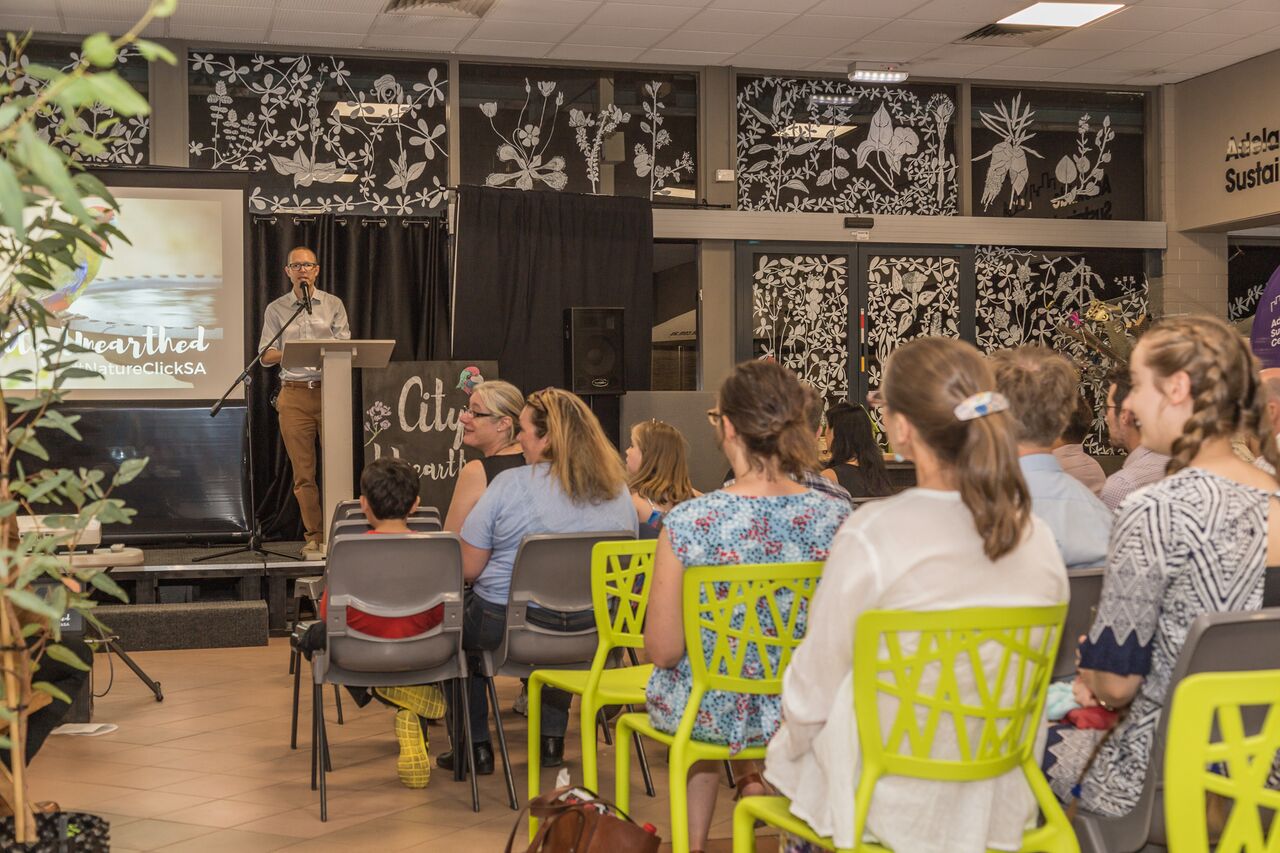 The launch of Amongst It prompted Conservation SA and Trees for Life to initiate City Unearthed, a three-part experience inviting people to attend to natural beauty in the city through attentive nature photography. This was a complementary project supported by the City of Adelaide.
Movement, Mindfulness & Wellbeing
In early April 2019, the Adelaide Botanic Gardens hosted a series of workshops aimed at middle-primary students (years 3–5), in which they were provided with the opportunity to participate in mindful movement and explore the tastes and smells of the Kitchen Garden. This was followed up by a professional development day for teachers in facilitating similar experiments in their own classrooms.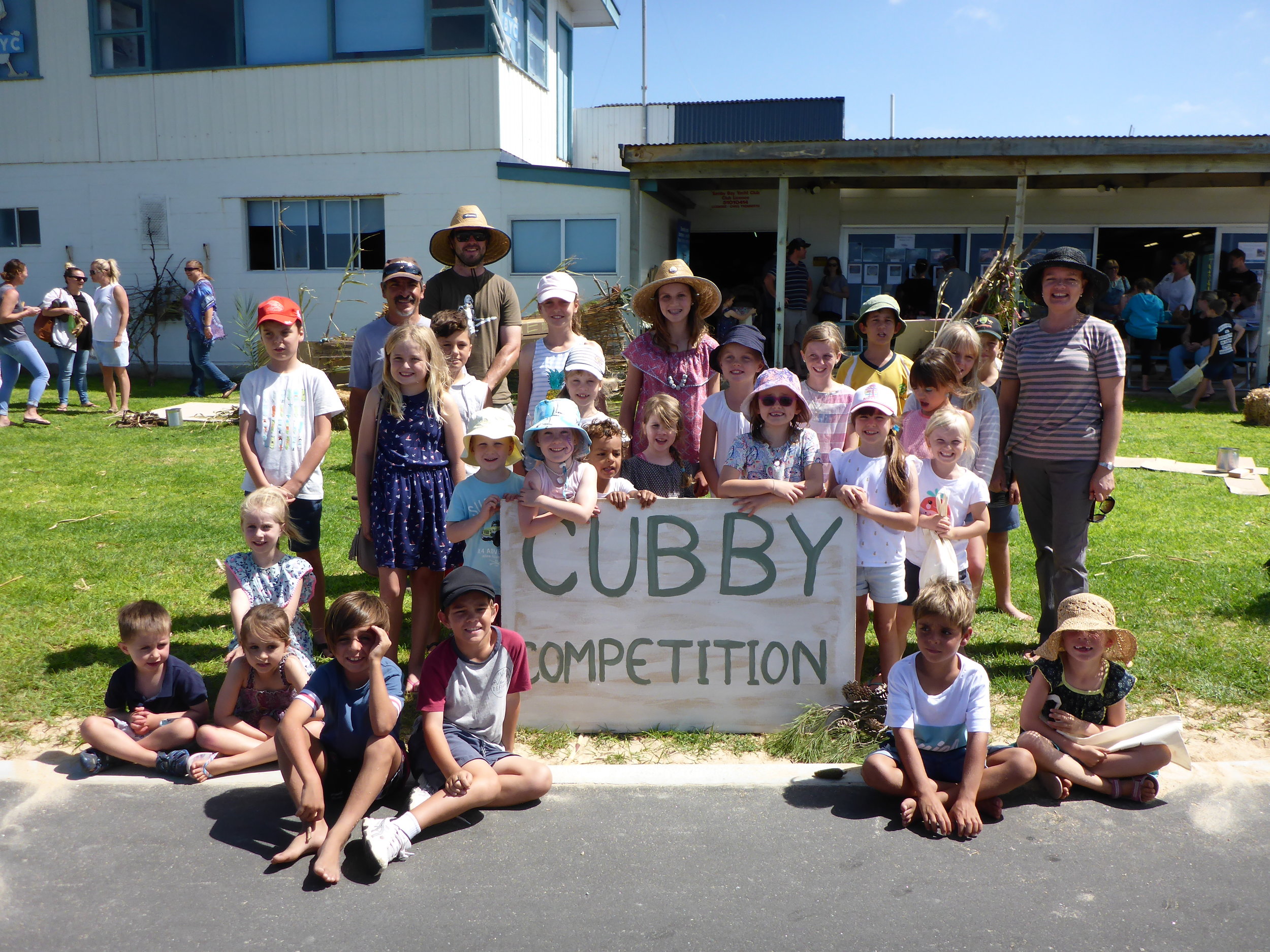 Tumby Bay Cubby Competition
On 12 March 2018, the annual 'Tumby Market @ the Bay' took place on Eyre Peninsula. However, instead of the usual bouncy castle, long line-ups for face painting, and sugary drinks, the organisers held a cubby building competition for family groups to build a structure on the beach, sponsored by Amongst It.
Through a series of workshops and experiences in nature, Being Onkaparingan took a selection of local Onkaparingan residents on a journey to explore the Onkaparinga bioregion ecologically, geologically, historically and experientially, relating this back to what this means for "Who am I?" and "What am I meant to do?"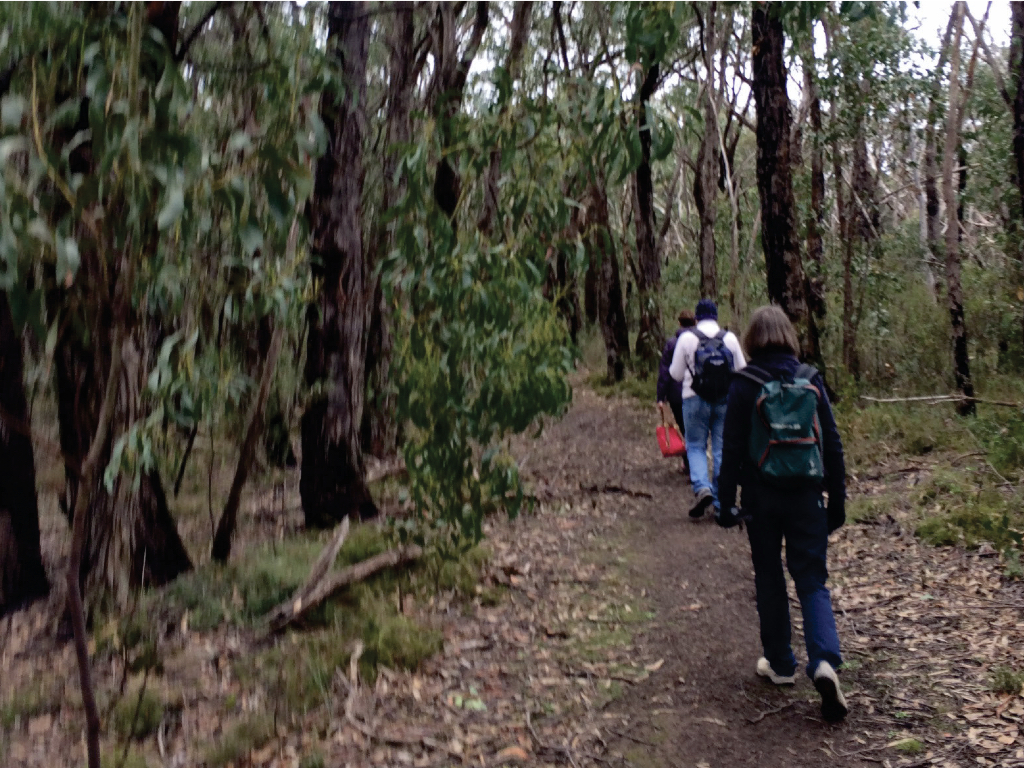 Forest Bathing is based on the Japanese practice of "Shinrin-Yoku", and is the practice of 'bathing' ourselves in a forest or natural environment, for the widespread health benefits it brings. The Cancer Care Centre provided 5 nature bathing experiences of 3 hours each for a total of 29 participants.
Trees for Life (TFL) wanted to understand how to best engage new volunteers with nature in urban environments. They brought on the services of Hinterland Innovation to launch a seven-month capacity-building project in human-centred design. This was a complementary project funded by the Myer Foundation.
About collaborative prototyping
In 2018, we tested our theory of change by supporting a variety of different nature connection projects. To facilitate that, $20,000 of small grant funding was allocated by the then-Department of Environment, Water and Natural Resources in order to support the development of Amongst It projects. This funding was distributed by Amongst It partner Conservation SA.
We were excited to see that demand for funding vastly outstripped our prototype budget, indicating strong interest amongst the community. Despite a brief promotional period, we received applications requesting a total of $96,603.
The grant recipients are detailed above, and these project prototypes ultimately ran between March 2018 and April 2019.
Off the back of this successful grant round, we developed our final report and used these insights to inform the development of our 2019 Grant Round.